"Digital marketing is the process of advertising your products and services by using online marketing platforms".
How to Do Digital Marketing:
Digital marketing is the type of advertisement by using the internet and electronic devices. There is a lot of platforms where you target your audience or market. Business leverage digital channels such as Facebook, social media marketing, email marketing, and websites to connect with current and prospective customers. Digital marketing is the perfect way to show your ads to specific and targeted audiences in an efficient way.
How to be a digital marketer updated 2019-2020
Who is a Digital Marketer?
Digital marketer or digital marketing manager is a person who develops, implements, manages marketing campaigns of digital marketing, and manages all types of activities that can advertise the products and services of the company. Digital marketer plays a major in the enhancement of the brand, products, and services within the digital space as well as driving website traffic and grabbing new customers. In this process, a digital marketer manages many activities.
A digital marketing manager is responsible to manage all types of actives related to digital marketing. He/she is also responsible to identify and evaluate new digital technologies to target more and more customers with the same interest as our products and services. Digital marketers also use different tools to measure site traffic to optimize marketing campaigns, email marketing, social media marketing, display, and search advertising.
The digital marketing manager is responsible for driving interested customers with the goal of improving brand recognition, trust, and the main goal is to improve purchase intent.
He/she will do everything from developing media strategies that put our brand, products, and services in front of our most target customers who are most interested in our product and services to writing and patching content, digging through the trenches of web analytics to unearth invaluable info about our target and most purified customers.
What type of creativity required to be a digital marketer?
Digital marketing is a broad term and field which has a lot of types of digital marketing. If you want to be a digital marketer or digital marketing manager you have to develop these types of skills in yourself. Then you can be a successful digital marketer.
Leadership: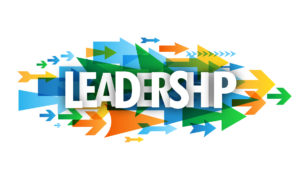 Leadership is the best weapon in every field of life. If you think, you can lead the community or manage the people. You can be a successful digital marketing manager. Because this job requires you to influence others to drive results through collaboration. Said Sandra Rand "You must be able to work with colleagues and contacts at all levels of an organization to develop compelling offers and drive growth".
Writing skills:
A digital marketing manager should have strong writing skills to create effectively communicate your brand's message. If you create an attractive message for your brand, it means you can successfully grab the customer to your brand. Everyone don't have writing skills. So if you have a writing skill then you can obtain a higher on their skill as a content writer.
Data Analysis Skills:
If you want to be a digital marketing manager, this skill is paramount. Because you have to analyze customer's data very carefully and choose the most interested customers with your brand. You have to analyze your customer's age, interest, needs, attention, likes, and dislikes about products and much more things to successfully target them in your brand's ads.
Reporting Tools:
Reporting tools are those tools which use to help create reports of customers with the same interest and age. These reports help to start successful campaigns to a focused audience. A digital marketer must know about all the reporting tools and should have knowledge about how to use these tools.
Creativity:


If you are not creative then I think you should change your interest, don't waste your time to be a marketing manager. Because digital marketing manager has to create attention-grabbing banners, videos, and attractive messages to attract customers towards your brand.
Risk Taker:
A digital manager is a person who can change your product to brand or change your brand to the product. Said Emig "A digital manager has to not afraid to try new things, take chances, fail and test everything."
SEO and SEM:
He is also responsible for ensuring that the customers can access the website or any platform which he is using for digital marketing. Optimization website structure and content for search engines (SEO) and the use of paid online. Advertising (SEM) are the best two methods help digital marketers to drive relevant traffic to the website.
Platforms which can use for digital marketing:
A digital marketing manager should also know about this platform, he/she have to use these platforms to the target audience. 2020 marketing plan template.
Google:
Google is a search engine, most popular, and most used search engines in the world. It is also an advertising master of the internet. All digital marketing managers use Google to advertising their products and services via Google Search Network.
Google has the largest search network in the world. By using Google, advertising managers rank advertise their products and services on target keywords in the form of ads. When people search for a keyword, he/she gets the result websites. Their ads show to customers there.
Google is worth $375 billion because pay per click ads in search results is that powerful. A digital marketer can get in front of people exactly when they are actively looking for your exact products and services.
Facebook:

Facebook is a social media platform, Facebook had 2.32 billion monthly active users report of a survey in 2018. If you can use this platform to get an audience and promote your product or services, you can grab a large audience for your product. Facebook gives the facility to promote brands vie Facebook page. Digital marketer has to create Facebook with the most targeted audience by age, interest, gender, etc.
Then you have to share your product and services on this page. You have to create the best message, attractive image, or video about your product. People will like and come to purchase products. This platform is the best method to share products and grab customers with your products. This topic is How to be a digital marketer updated 2019-2020.
Website:
The website is a combination of more than one page. We design and develop a website via content. People visit your website to search for information. When visitors of the website cross the limit of a minimum of 10000, then we can use ads of different companies to our website and can earn money. A digital marketing manager should know how to use ads of different products on websites.
Email Marketing (MailChimp):
Mailchimp is one of the maximum popular email advertising carrier corporations inside the worldwide extra often than not due to the truth they provide an all of the time loose email marketing carrier plan.
If you're the usage of WordPress, then see our final guide to using MailChimp and WordPress for precise instructions. MailChimp resource is obtainable via using email, live chat, and a large tutorial understanding-base.MailChimp offers an all the time unfastened plan which lets in you to deliver 12,000 emails for up to 2,000 subscribers.
Their paid plans start from $10/month for as a lot as 500 subscribers, and the pricing will growth inside the increment of 500 subscribers.
Conclusion:
If you have these skills as well as you know about these platforms which a digital marketing manager can use to advertise products and services. Then you can be a successful digital marketer. But if you don't know about the above mentions platforms and have not skills then I would like to recommend you to please learn about them first. Then you can get the best results. This topic is How to be a digital marketer updated 2019-2020.
How to be a digital marketer updated 2019-2020